Swipe to the left
The History of Hermes Birkin Bag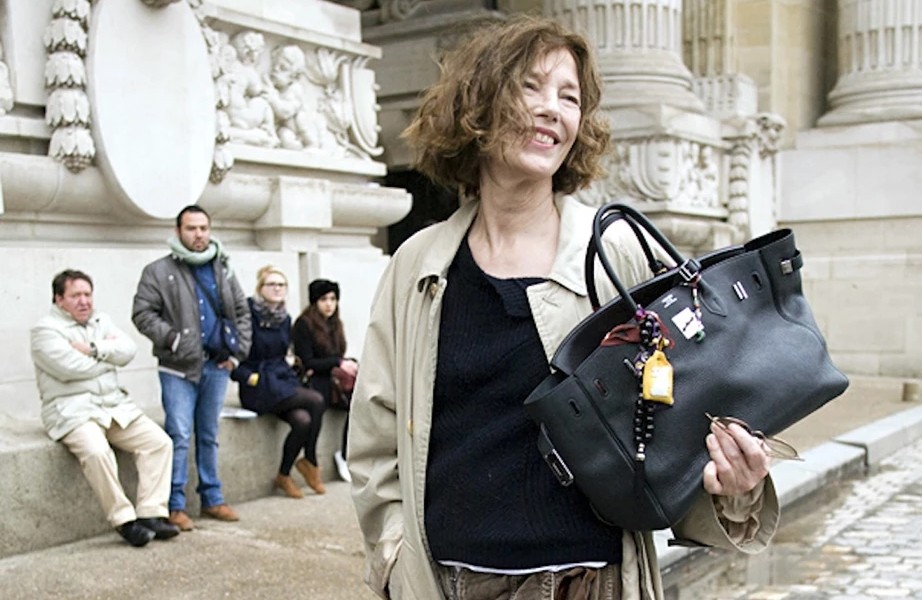 Hermes Birkin bags are among the most sought after items in the high-end fashion industry. Their iconic look and shape, the skins and leathers that they are made with, and the amount of time and skill that goes into crafting one, all combine to create a luxurious item that millions would love to get their hands on. Birkin bags take around 48 hours of continuous and precise craftsmanship to make. The colors and beautiful skins or leathers that they are made with really do create a beautiful and expensive look.
Jane is the namesake of the bag, and carried plenty of them during her life. She has recently auctioned off her namesake bags for charity, but they served her well and gave her a better sense of convenience while traveling and carrying belongings. Now Hermes Birkin bags are fawned over by millions of women all over the world, and they have become an undeniable symbol of wealth and luxury.

1984
Jane Birkin is an English actress who was based in France during the majority of her career. She appeared in movies such as Blowup and Wonderwall and then moved towards the French industry, winning the lead female role in the 1969 film Slogan. She appeared in a variety of songs with Serge Gainsbourg and quickly rose to fame in the industry, even though she didn't speak fluent French. Jane was also a model and had a passion for luxurious and fashionable clothing.
Jane and the Hermes chief executive Jean-Louis Dumas met by chance in 1981. While getting ready to depart on an airplane, Jane was trying fit all of her carry-on items in the overhead compartment. She was carrying a straw bag that couldn't hold onto her belongings properly, and everything came down crashing onto her. Jane began to rant about how nicer bags were never big enough to carry belongings, and Mr. Dumas was suddenly inspired with a new idea. Dumas figured that Jane wasn't the only woman to encounter this problem, and he saw an opportunity to create something unique, fashionable and practical.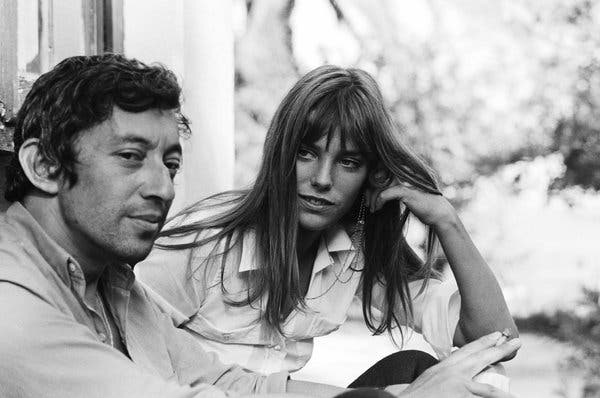 1990
Within ten years, the Birkin bag has captured the attention of the world. The contents of a house could fit inside this 40-cm-large piece. The Birkin should be held by its two handles, with the flap inside. It comes in cowhide, ostrich leather and calfskin; and in two new dimensions: 30 and 35 centimetres, and later in 25 centimetres. The Birkin varies, yet never changes.
2009
The Birkin bag is shaped like a simple rectangle. So why not play with its geometry? Take this Birkin shadow bag, which plays with trompe l'oeil: are the straps real or fictitious? Viewed from a perpendicular angle, the optical illusion is exquisitely unsettling. A Birkin bag of tricks, but, when all is said and done, a real bag nonetheless.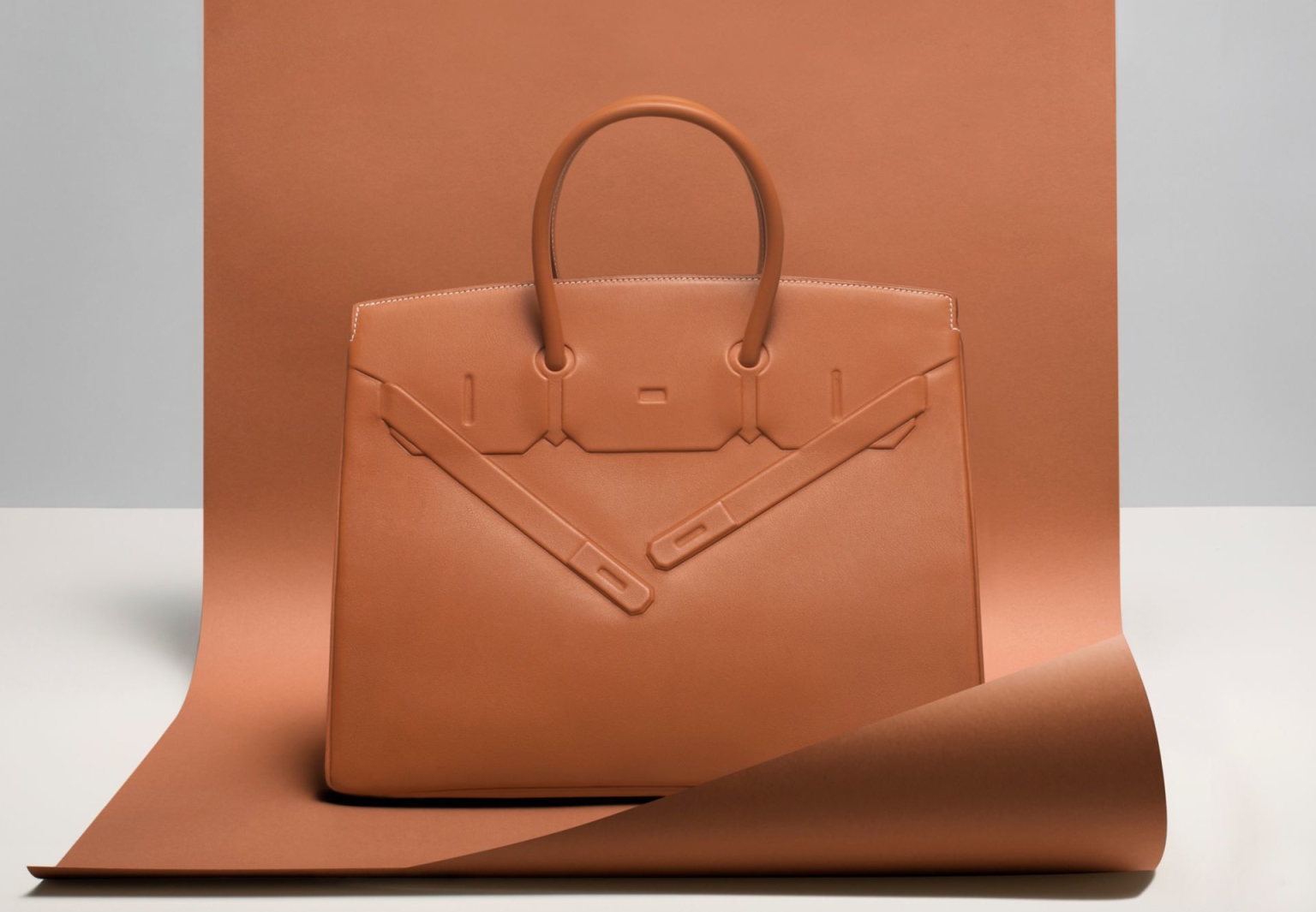 2010
The Birkin So-Black bag was made for monochromatic blackaholics. Not only is the box calfskin in splendid black, but, thanks to a process as secret as it is innovative, all the metallic pieces – the padlocks, strap brackets, swivel clasps, keys and base studs – are in dense, shiny black. It's only natural that the Birkin So-Black bag shows its true colour inside a black box.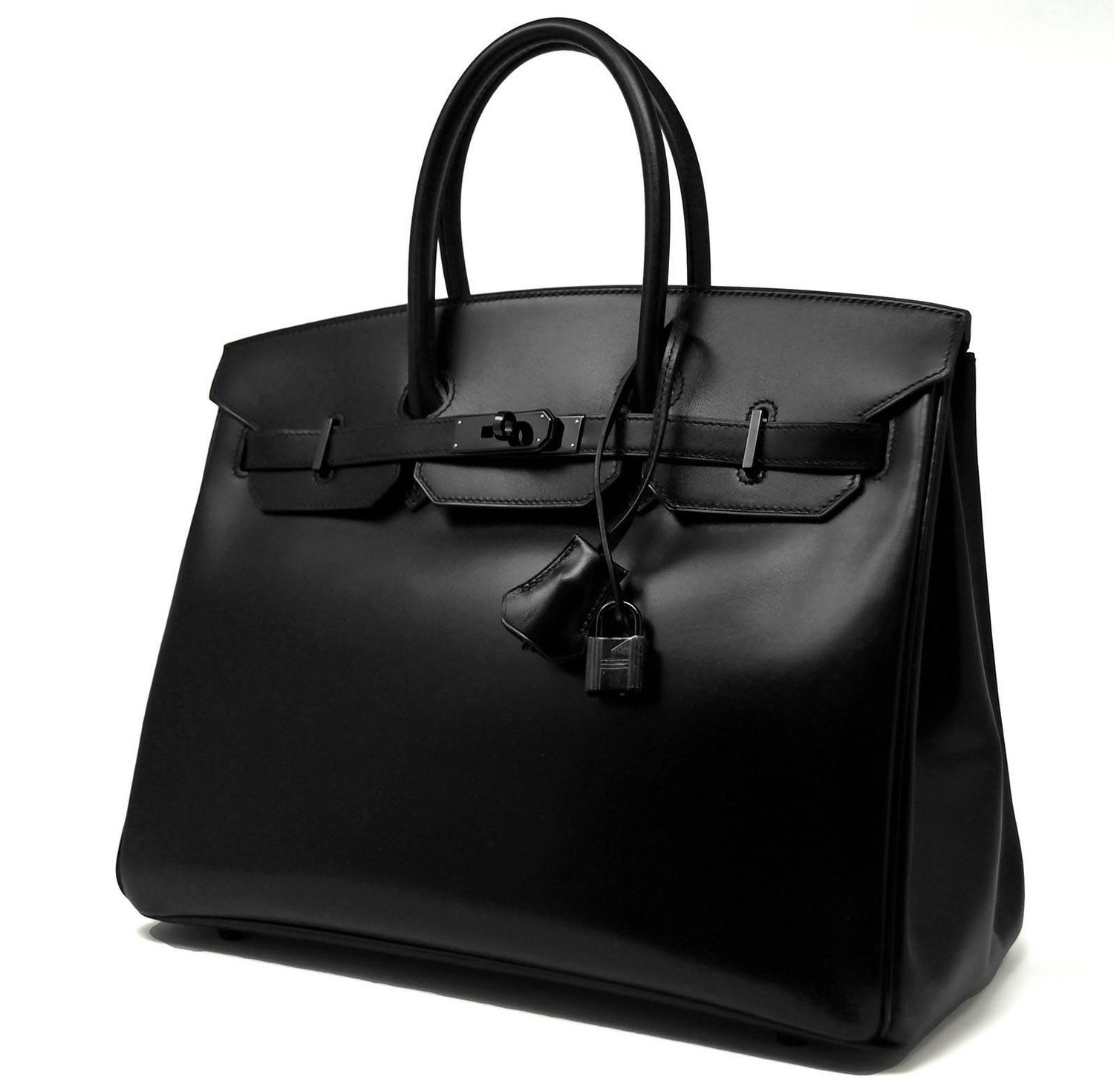 2013
Hermès has been using canvas since the beginning of the 20th century. Praised for its lightness, it is used to make beach clothes and summer hats. It is then paired with the finest leathers to give the pieces a sporty look. The Birkin flag bag recalls voyages on the great transatlantic ocean liners of the past, when discerning travellers would fix a tag of a distinctive colour to their luggage for easy identification. The contrasting canvas panel in the middle of the Birkin flag bag is a visual reminder of these crossings.
2017
Take a scarf whose name sounds like a nursery rhyme and print it on a Birkin bag. Printed leather, that's the trick! The original drawing has been reworked, adapted to the model – using screen-printing with one colour per screen – and assembled with minute precision so it is in perfect continuity with the bag. Lo and behold, you have it: the Birkin One Two Three and Away We Go.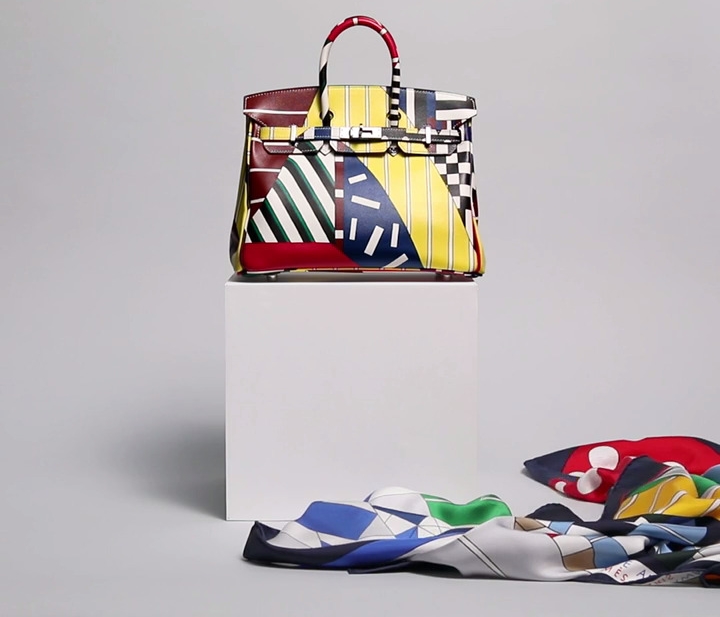 2018
An all-too-long-forgotten, fully vegetable-tanned heritage leather is back in the saddle! For the smooth-grained version of the Birkin bag in natural cowhide, the oh-so-rare material is tanned using aniline, without any fixative, while its transparent finish reveals all the natural qualities of the cowhide. This grained leather gets a beautiful patina over time. The Birkin bag in natural cowhide comes exclusively in natural sand.